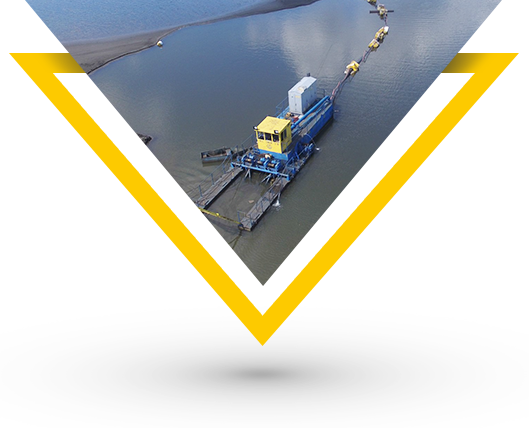 VVV-SPETSTEKHNIKA is suction dredgers factory in Ukraine with own registered brand HCC.
OUR VISION

:

the creation of products that the most satisfying customer requirements for acceptable price.
Dredgers HCC have different productivity – from 15 m3/h to 650 m3/hof the soil, depth of the development from 0,5 to 22 meters from water surface. Input / discharge system of dredgers from 6'/4' to 28'/24'.
All model range of suction dredgers HCC allows to offer to our customers the most satisfying dredgers to their needs and objectives.
And first of all dredgers HCC is high quality equipment for your business with reasonable price.
HCC dredges have a collapsible design and can be delivered to any country worldwide by land or by sea. During the activity VVV-SPETSTEKHNIKA supplied equipment to such countries as Russia, Belarus, Kazakhstan, Uzbekistan, Tajikistan, Nigeria, DR Congo, Rwanda, Sierra Leone, Cote d'Ivoire, France, England, Lithuania, Belgium, Turkey and other.
After sale support - assembling of the equipment and start-up works on customers territory.
Contact us now and you will get complete information about HCC dredger that is interesting for you.
We will be glad to have a long-term and mutually beneficial cooperation with you!